Power + Natural Resources
Power Generation and Mining Solutions
Cognitive ai power plant the world's first implementation of a cognitive ai power plant built from the ground up that embeds cognitive intelligence and awareness into all operations. designed to provide operators with facility-scale insight, making power plants more efficient, safer, environmentally friendly, with maximized efficiency and productivity. operations optimization maintenance recommendations & scheduling trip/fault prevention outage prevention root cause analysis (rca) performance improvement fuel savings through ai control strategies beyond limits & xcell beyond limits is contracted to build advanced ai technology to power operations of the world's first cognitive power plant. the initial order by xcell security house and finance s.a (xcell), the swiss-based global financial and minerals development company, will break new ground for power plant construction and operations, guided by beyond limits cognitive ai technology for power generation. this first cognitive power plant will be installed as part of a large-scale infrastructure program to drive core industrial capacity and power economic development in west africa. with technology originated for nasa space missions, beyond limits is a pioneer in advanced cognitive ai solutions for heavy industry. cognitive ai for mining mining is a tough business. companies operating mines, quarries, or oil and gas wells invest heavily in equipment permits and leases, while taking on exploration and production risks. the extraction of minerals such as coal and ores; liquids such as crude petroleum; and gases like natural gas require large-scale industrial operations with complex, interconnected systems. mining operations also may include quarrying, well operations, or milling (crushing, screening, washing, flotation, etc.), and other processes normally located and operating on-site. managing these systems day in and day out is a challenge. machine failures can interrupt entire production lines. shift changes complicate matters, with new crews of engineers and operators with varying degrees of experience. fluctuations in market prices put additional economic pressure on mining companies to hold the line on operational efficiency. cognitive ai for diagnostics and prognostics to assist companies to manage mining operations, beyond limits develops cognitive ai systems designed to monitor and predict maintenance for heavy equipment and infrastructure, from the pit to the plant. unlike i0t systems that might monitor a single device or piece of equipment, beyond limits cognitive ai systems have wide-ranging situational awareness. trained to think like engineers, they comprehend how the entire system works. so, a problem detected at one point of failure can be traced back to its source or analyzed to predict problems further downstream. beyond limits cognitive ai technology for mining can help operators manage mines and ore processing facilities with variable feedstock quality, identifying global issues and local remedies. the technology monitors inconsistencies between plan and operations over time and highlights areas for people to investigate for intervention.
There is no how it works explanation for this product
There are no references for this product yet
Demo Available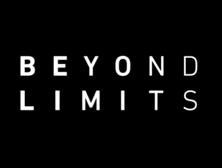 Beyond Limits is the only AI company in the world with advanced intelligence systems proven in extreme environments from 15,000 thousand feet underground for oil and gas exploration to 150 million miles into space for scientific research. Our technology has been to places where no other AI company could go, under conditions too extreme for others to master. Today, Beyond Limits goes beyond conventional AI, applying our pioneering inventions with proven technologies from the space program to solve complex mission-critical business, industrial, and medical problems for companies here on earth. Our systems go beyond artificially intelligent to new levels of cognitively capable.
View Company