Healthcare + Evolving Ai Markets
BEYOND LIMITS CORONAVIRUS DYNAMIC PREDICTIVE MODEL, BEYOND HEALTHCARE, Evolving Market Solutions
Beyond limits coronavirus dynamic predictive model beyond limits has collaborated with medical experts around the world to build the beyond limits coronavirus dynamic predictive model, a new forecasting model to help healthcare and governmental leaders predict the impact of covid-19 on people, medical facilities, and regional recovery plans. the new beyond limits coronavirus dynamic predictive model is capable of: + working w/ multiple data sources & types, including time-series data + estimating the effects of mobility on infectivity + forecasting resource supply & demand beyond healthcare beyond limits ai solutions go beyond conventional ai to unlock human potential and transform business. we bring a highly sophisticated approach to solving healthcare problems, combining conventional numerical ai techniques with advanced symbolic reasoning into cognitive ai solutions designed to aid healthcare professionals with prediction of chronic seizures, insurance billing optimization, and elite athletic performance. advanced ai can provide human-like reasoning powered by medical data, lab work, literature, and expert human knowledge, offering explainable insights to reduce risk and improve patient outcomes at the point of care. cognitive ai for finance beyond limits combines conventional numerical ai techniques with advanced symbolic reasoning capabilities to provide human-like insights to assist financial industry professionals in opportunity assessment and risk reduction. cognitive ai software can monitor quality and risk in credit portfolios, identifying worthy candidates for credit or loans, and improve the calculation and underwriting of risk. cognitive ai for automotive cognitive analytics can be applied to help alert and protect the lives of drivers and those around them. vehicle dynamics, driver behavior, and biometrics can be monitored and analyzed in real-time and compared to historical measurements. cognitive ai systems are designed to predict if the driver has become distracted from safe driving and intervene. remedies can range from passive alerts to active steering/braking maneuvers for safety. cognitive ai for logistics beyond limits has developed cognitive ai systems to track and optimize the movement of high-value commodities around the planet, on ground, air and sea. in addition, by determining points of origin, cargo types, and predicted destinations, the systems help companies forecast traffic and streamline supply chains, and help traders predict import/export market balance.
There is no how it works explanation for this product
There are no references for this product yet
Demo Available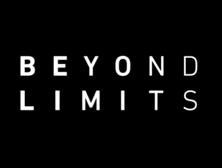 Beyond Limits is the only AI company in the world with advanced intelligence systems proven in extreme environments from 15,000 thousand feet underground for oil and gas exploration to 150 million miles into space for scientific research. Our technology has been to places where no other AI company could go, under conditions too extreme for others to master. Today, Beyond Limits goes beyond conventional AI, applying our pioneering inventions with proven technologies from the space program to solve complex mission-critical business, industrial, and medical problems for companies here on earth. Our systems go beyond artificially intelligent to new levels of cognitively capable.
View Company