Cognitive ai for field management beyond limits cognitive ai for field management is designed to support operators in accelerating data integration and analysis to pinpoint drilling opportunities, weigh opportunity vs. risk, and speed up time-to-decisions. advocate for subsurface experts by encouraging more confident decision-making to: + optimize new well oil production + improve existing well production consistency & efficiency + expedite drilling investment assessments autonomous pipeline inspection beyond limits is pioneering development of autonomous inspection robots equipped with our cognitive ai reasoning technology onboard. instead of human pilots dedicated to directing current machines to tediously crawl vast piping networks, these state-of-the-art cognitive robots can navigate for themselves, identify and report on problems, and negotiate unforeseen obstacles including: + optimize field development + maintain pipeline infrastructure + predict wear and tear cognitive ai for refinery management beyond limits developed cognitive ai technology for refinery management to support refinery engineers, improve coordination between different stakeholders in the refinery, and optimize financial performance. our technology constantly monitors sensors using engineering thresholds, machine learning, and forecasting to detect conditions of interest, which are interpreted by the cognitive reasoning engine. the beyond limits cognitive engine "thinks" like an engineer and seeks mitigations for detected issues, ranging from crude contamination to mechanical problems, globally across the entire refinery. it can perceive upcoming problems and identify solutions across refinery units. it communicates with all stakeholders to ensure that everyone has a global perspective on the impact of their actions. beyond limits cognitive ai sees the big picture and the smallest detail. the system acts as an assistant to human decision-makers, with objectives and strategies set by engineers, that can bring the refinery closer to ideal operation and highlight any challenges that it finds. in addition, our cognitive reasoners can contain knowledge for laws, regulations, and environmental concerns to guarantee its recommendations are always in alliance with those needs.
There is no how it works explanation for this product
There are no references for this product yet
Demo Available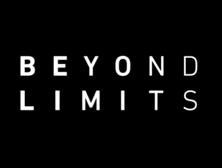 Beyond Limits is the only AI company in the world with advanced intelligence systems proven in extreme environments from 15,000 thousand feet underground for oil and gas exploration to 150 million miles into space for scientific research. Our technology has been to places where no other AI company could go, under conditions too extreme for others to master. Today, Beyond Limits goes beyond conventional AI, applying our pioneering inventions with proven technologies from the space program to solve complex mission-critical business, industrial, and medical problems for companies here on earth. Our systems go beyond artificially intelligent to new levels of cognitively capable.
View Company