Ai Research Assistant
Your comprehensive search engine, but better!
Your internal and external databases in one search an intuitive question and answer feature enables you to retrieve, contextualize, and summarize impactful knowledge with ease. we understand that a simple off the shelf solution won't do it for you. our expert team will tailor the application to your specific domain and requirements. up to 40% time saved on your research highly adaptable to all industries and sectors database agnostic; can centralize all r&d relevant documents can be deployed on-cloud or onsite; complying with your data privacy needs available in english, french, and german boost your research with us 1. identification identify the databases and documents which you would like to manage. 2. contact us reach out to visium and schedule a meeting to discuss the features you would like to have for your customizable ai research assistant. 3. benefits kick-off your research transformation and benefit from time savings and new efficiencies. 4. support this is not where it ends. visium will always be there to give you the support you require to get the most value out of your r&d efforts.
There is no how it works explanation for this product
There are no references for this product yet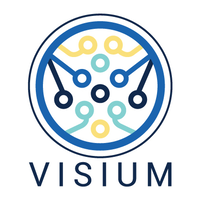 At Visium, we help companies identify and seize their highest value opportunities in Artificial Intelligence by building high-performing fully customized Machine Learning products from the ground up.
View Company